Mike & Dawn Richie, Salmon River Idaho Outfitters
Mike and Dawn offer the highest quality hunts for deer, elk, bear, lion and moose in unit 21 of Idaho!
Mike Richie is a second-generation Idaho outfitter who grew up in Outfitting Industry, He is one of the few that have stuck with what he loves as his only Business! Mike is one of the only outfitters who has stood by his belief of letting the smaller animals grow so you can have a trophy to take home.  He has run all of his camps by this rule for over 20 years.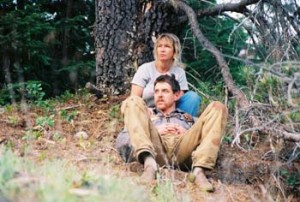 With the Richie's commitment towards good management, they offer a prime hunting area. The Richie's have a reputation for their good stock and the care they give them, their comfortable camps and the best camp gear, quality hunts, good food, good service and a lot of fun.
---